Download Bay Area Opportunity Zones Map (14MB)
Download may take a few moments…
An Opportunity Zone is an economically-distressed community where new investments, under certain conditions, may be eligible for preferential tax treatment. Qualified Opportunity Zones (QOZ) have now been designated covering parts of all 50 states, the District of Columbia and five U.S. territories.
Below is an example of our QOZ information layer in the San Francisco Bay Area over a Kroll base map. Contact Kroll Map Company for Opportunity Zone maps of your area.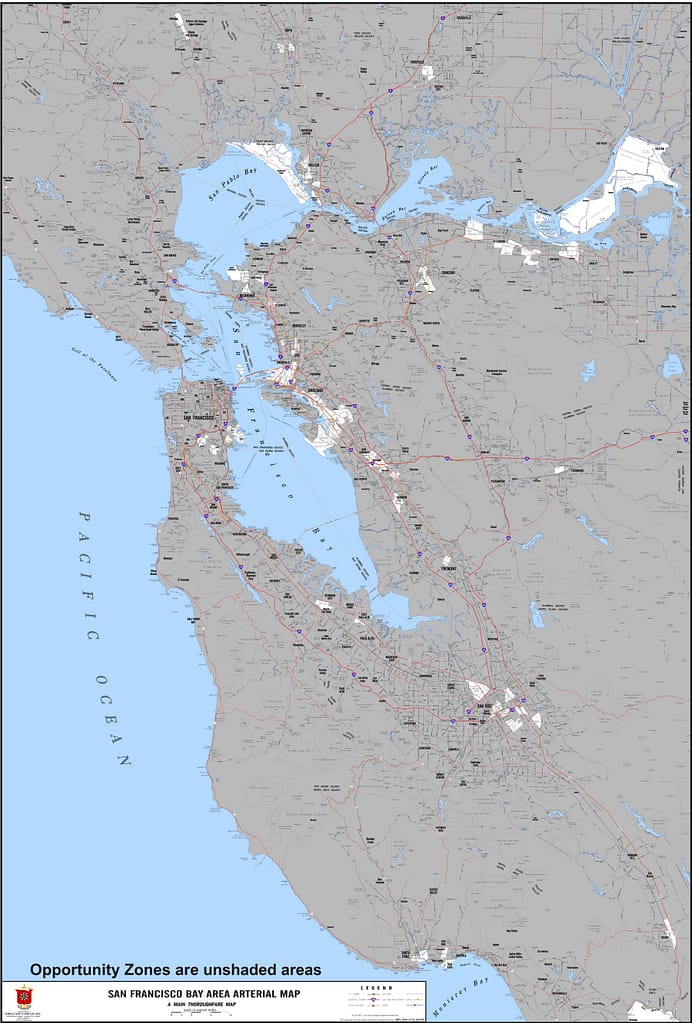 San Francisco Bay Area Opportunity Zones Map, 2019
24″x 36″   $24.95 paper, $39.95 laminated
This map can be custom printed with your logo and promotional information.
in**@kr******.com">Email info[@] krollmap.com for pricing and other options.